Design Research + Strategy
The path to a new space, service, or strategy begins with a spirit of discovery. With a background in the social sciences and natural curiosity about people and the world around me, I'm energized by listening to the stories people tell and the stories their behavior tells.
I enjoy the challenge of co-creating multifaceted research plans that go deep but allow for serendipity and reframing. I've interviewed hundreds of users, done intercepts on streets and in student unions, shadowed leaders and teachers, sent stakeholders on service safaris, and analyzed endless rows of data and transcripts. It's the diversity of the process that keeps a team on its toes.
My approach to design research is...
Immersive
In architecture firms, design researchers and strategists are often straddling many projects. This means that energy and time is often distributed and inefficient. To cultivate a field research mentality, I created multifaceted research bursts called "insight weeks." These anchored the discovery phase of a project and cemented our diverse teams.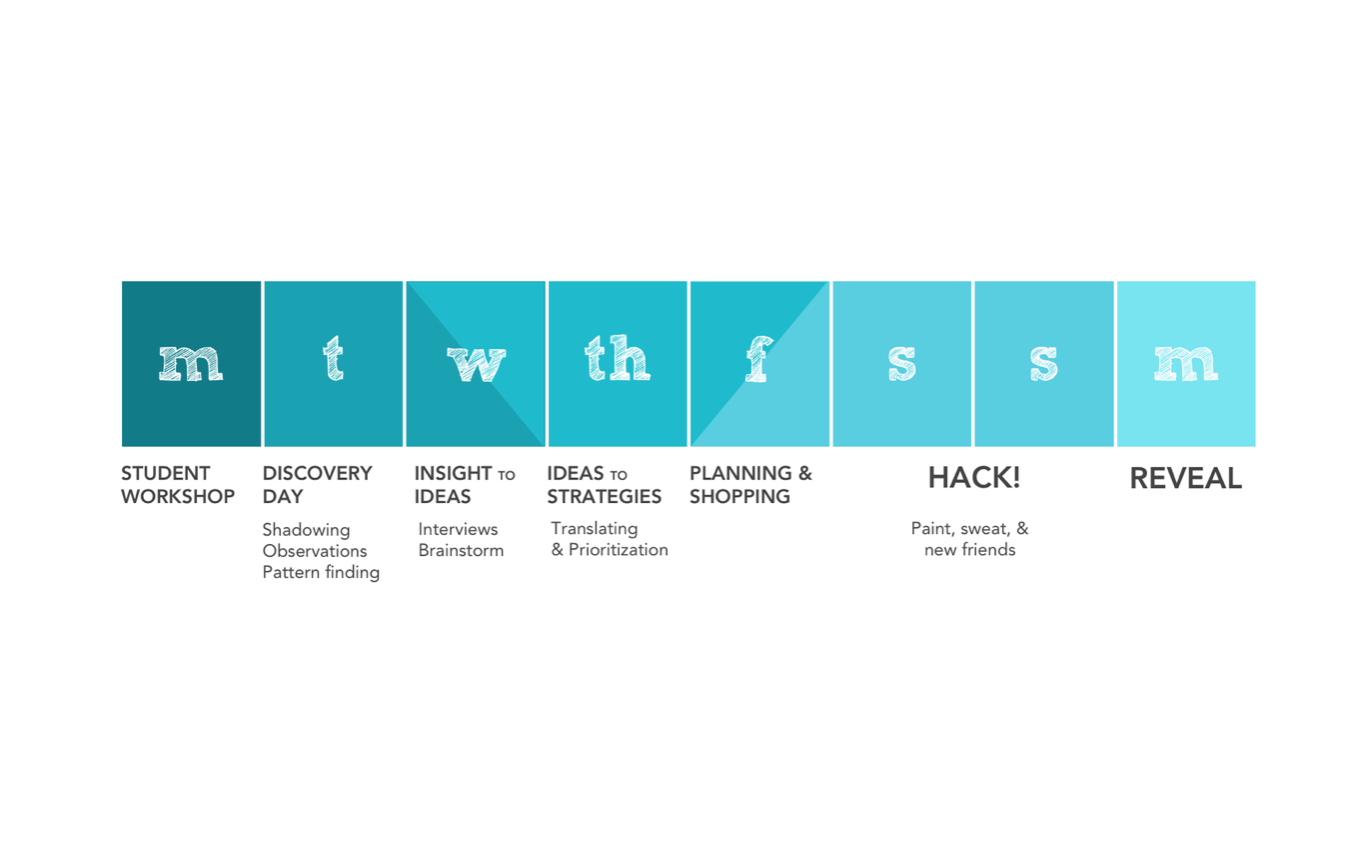 Transparent
Often times, the projects I have worked on have been in the context of organizational change or community development. As such, it was important that the process was shared by the design team and partner. Website dashboards that allow for the community to follow along the research and engagement process
Participatory
Beyond transparency, I aim for a design process that is participatory in nature. In organizational and educational contexts, it's especially powerful to empower users as designers. This is because of the role design can play in shaping strategic change processes to be more positive and empathetic. I've helped build student design teams, created interactive photo safaris, and launched pop-up conversation booths, and installations in third places to engage communities.
Resourceful
As a researcher and strategist, I consider myself a constant learner. I'm constantly digging into new methods and geeking out over the latest research and case studies. (In fact, if you want to check out a pretty robust set of design toolkits I've gathered over the years, click here). Sharing, co-creating, and evolving this set of tools is one of the most rewarding aspects of my work as a practitioner and teacher alike.